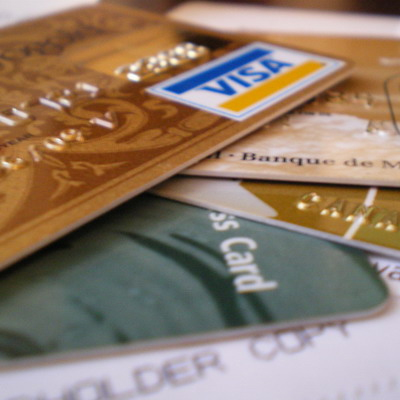 While economists tend to focus their attention on the latest stock market trends and fiscal policy, there are new consumer trends developing that hit much closer to home.  For example, the decisions Americans have been making about how often they reach for their credit cards has changed dramatically over the past few years. Indeed, consumers have adopted new spending habits that speak volumes about the lasting impact of the economic recession.
Here's a quick glance at an interesting trend we've noticed and what it might say about the rest of the economy as a whole.
Increase in Credit Card Use
Given the gloomy economic outlook, it would be unexpected to see credit card spending increase among Americans.  However, according to recent reports from USA Today, this is precisely what's been happening throughout the second half of 2011.
In fact, consumers spent more money online in one day, this past Cyber Monday, than they spent in any other day in history!  Online shopping resulted in $1.25 billion in sales on Cyber Monday, which was up 22 percent from the previous one-day record, last year's Cyber Monday.
While this may raise a few eyebrows from people who think Americans just haven't learned their lesson about spending outside their means, upon closer inspection the data actually suggests Americans have adopted healthier spending habits than before.  Despite the surge in credit card spending, the amount of revolving debt hasn't increased at the same rate.  In other words, Americans are no longer leaving as many open balances on their credit cards.
Why, then, are more people turning to plastic to make purchases?  Industry experts believe people are increasingly using credit cards not as a way to pay for something they can't afford, but as a way to simply rack up bonuses and other rewards for their everyday spending. Finally, more cardholders are starting to get it!  This is the only "right" way to use credit cards.
Smart Credit Card Spending
For longtime users of airline miles credit cards and other popular rewards credit cards, this is certainly nothing new. But with economic hardships forcing people to be increasingly frugal and find value in all places, more consumers are turning to credit cards as a way to reward themselves for everyday spending.
Why pay with cash when you can get another 2 percent back on your purchase?  It just makes sense.  Every little bit helps.  Nonetheless, consumers who are new to rewards credit cards must continue to maintain smart spending habits.  While it may be tempting to try and rack up free airline tickets by charging a boatload on their credit cards, doing so will only put them back in the same hot water that many found themselves in prior to the economic recession.
What it always comes down to is living within your means.  Hopefully what this data is showing us is that more Americans have learned this lesson.  As long as consumers only float balances they can actually afford to pay off every month, all is well. If not, a rewards credit card can quickly lead down the slippery slope towards drowning in debt once again.