Home Purchase Loans, Home Equity Loans and Second Mortgage from LowerMyBills.com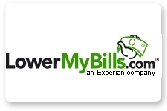 Mortgage and Home Equity Quotes

Free, fast, and easy

No obligation!
More Info
Creditnet's Full Review
LowerMyBills.com is an Experian company dedicated to helping you lower your bills.
Take advantage of dropping federal rates and refinance your home, take out a second mortgage, or even a first mortgage. Refinance your home equity line and start saving on your monthly bills.
LowerMyBills.com is the destination for savings on your home loans. Compare rates and reduce your monthly cost of living.
Fast, free, and easy quotes are given to people with all levels of credit in all different financial situations. Get your quotes today and see what you can be saving.