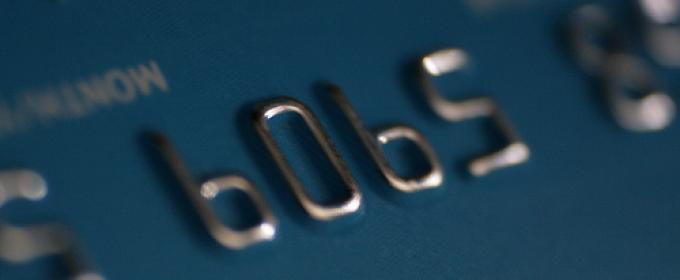 The answer may surprise you but, YES - if you have bad credit, unsecured cards for bad credit can cost you in the short term but save you some serious cash over the long haul when used correctly.
This isn't the first time we've brought up the pros of bad credit credit cards, but with so few defenders in their corner we decided it was worth an updated look at two of the most popular unsecured options for poor credit available on the market today.
The first such card is the Continental Finance Matrix Discover Credit Card. This card has a high APR, so it's most recommended for poor credit consumers ready to pay their balance back in full each month. There's an annual fee of $75, and a $12 monthly maintenance fee applied after your first year as a cardholder. Unfortunately, this is the price you pay for bad credit, but it's actually pretty modest considering this credit card reports to all three major credit reporting agencies and is a bona fide credit-builder when used responsibly.
The better your score, the lower interest you'll pay on future credit cards, auto loans or home loans. And the fact that it can help to improve your bad credit score over time and can play a factor into getting you approved for such a loan in the first place means that for some consumers, the Continental Finance Matrix Discover Credit Card is not only the best option - it might be the only option left on the table.
Then there's the VISA® Platinum from Credit One Bank®. The APR on this credit card starts at a 23.9% variable, so if you plan on carrying a balance and have the money to front a security deposit, maybe going the secured bad credit route is more for you. The annual fee is $75 the first year and $99 thereafter, but it's also a Visa card that protects you against fraudulent charges and, like the above Matrix card, can help to improve your credit history when used correctly.
The starting credit line on this card is $300, and there are automatic credit line increase reviews that will boost your score further by lowering your credit utilization ratio (albeit in small increments). They'll even send you email or text alerts to remind you when your payment is due, and this card includes a free online monthly credit score tracker so you can watch your credit improve month-to-month.
These cards are NOT made with the excellent consumer in mind, but that doesn't mean they're not incredibly helpful to another type of consumer - one determined to improve their score through responsible usage. And while we generally recommend secured credit cards to lead this process, if you're unwilling or unable to put a down payment on a secured card then these are viable options that can boost your score with responsible usage.
VISA® Platinum from Credit One Bank® - Apply Today
The VISA® Platinum from Credit One Bank® starts with a 23.9% variable APR and a starting credit line of $300, with automatic credit line increase reviews. Get the ball rolling on an improved credit score with this unsecured Visa card for people with bad credit.