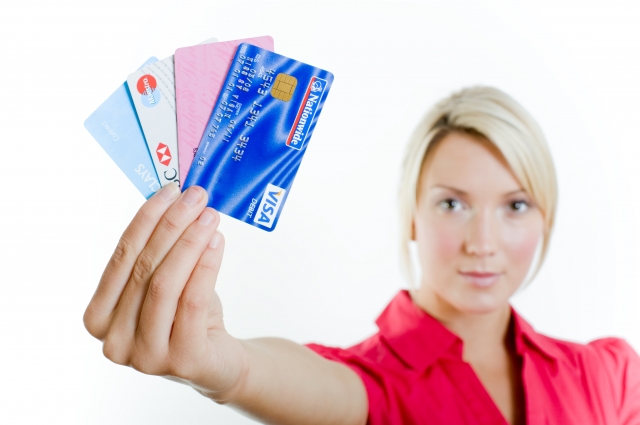 Photo by Andy Newson / FreeDigitalPhotos.net
In spite of all the consumer-friendly changes the CARD Act of 2009 will bring to the credit card industry, there's absolutely nothing that will stop credit issuers from continuing to slash credit limits or close accounts whenever their little hearts desire.
For some changes, such as new annual fees or revamped rewards programs, they may need to provide you with 45-days' advance notice, but there's no such rule in the event of an account closure. In fact, they don't even need to give you prior notice at all.
Have you ever pulled out your trusty credit card during a visit to the local grocery store, only to have it denied at the register? Most people have encountered an unpleasant situation like this at least once before. It's certainly happened to me several times.
The cashier offers that strange look of disgust and says, "Sorry, your card was DENIED!" And then the first thing that always runs through my mind is "Oh no, did I forget to pay my bill?" Of course, I know that can't be the reason because I never forget to pay my bill—ever!
So, then I find myself wondering if a fraud alert was placed on my account due to some suspicious charges or an actual case of identity theft. I quickly step aside in shame and call the customer service number on the back of my card to find out what's up. Fortunately, it's always been some sort of mix up that's fairly easy to clear up after navigating through the first few levels of incompetent customer service reps.
I've yet to find out that one of my accounts has actually been closed without prior notice, but it's apparently becoming more and more common these days. Common enough that no one seems to be safe, regardless of what your credit history is like. And for those of us who prefer to use credit cards over debit cards, cash, or any other method of payment for all our monthly expenses, this can create a big problem if we don't have multiple backup cards to fill the potential credit void.
In years past it may have been perfectly fine to rely on just one or two credit cards. Credit issuers rarely closed accounts at all, including those that had been inactive for years. However, times have changed. If you don't have several backup credit cards in 2010, you're taking a big risk that one day you may all of a sudden have no available credit at your fingertips.
Don't get me wrong. I'm all for simplicity, and having too many credit card accounts can become difficult to manage for some people. However, for me the only logical defense is to keep several backup cards active, which can be utilized in the event my favorite rewards credit card is terminated without notice for some random reason.
Remember—no one is immune. Whether you have good or bad credit, we're quickly learning that anything can happen in the credit card biz these days. Better safe than completely credit-less.