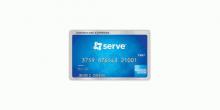 Dear Creditnet: Is there any difference between giving someone a prepaid debit card or a gift card this holiday? I've given gift cards before, but I'm curious if there's any benefit to giving my kids a prepaid debit. Thanks! - Tim L. from VT
Answer: The short answer is yes - a prepaid debit card is a good gift idea for your son or daughter this holiday. The long answer, however, is a little more complicated. Let's start with your first question...
How are gift cards and prepaid debit cards different?