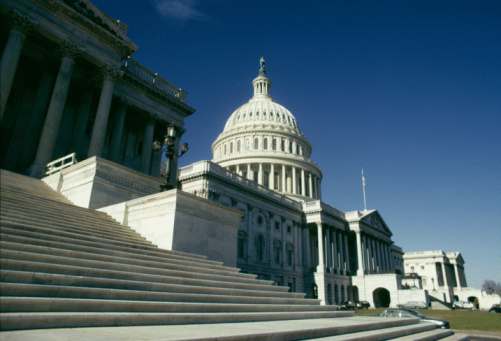 Update: On May 22nd 2009, President Obama signed the Credit CARD Act of 2009 into law, which includes a Credit Cardholders' Bill of Rights.
We truly experienced a historic moment this afternoon as Barack Obama was sworn in as the 44th President of the United States and the first African-American to hold our country's highest elected office.
His sobering speech about where America stands and where it can be in the future had a much different tone than many he delivered during the campaign. I could practically feel the weight of the world upon his shoulders, and certainly see it in his face as he emerged from the Capitol to the cheers of nearly two million people gathered on the National Mall. Yes, it's clear he means business, but real change will take time. And one man can only do so much. So, where will the Obama administration begin?
If campaign promises are any indication of what Obama will tackle in the years to come, many believe he will quickly usher in a new era of consumer protectionism and sweeping reform of credit cards. And while I believe these are extremely important issues that need to be addressed, I'm not convinced we will see results as quickly as many consumer advocates are expecting.
In fact, I think one of Obama's most challenging tasks will be managing the expectations of what he can truly accomplish in the face of all that has been left on his plate. A long and brutal war in Iraq and Afghanistan, an economy that has investors and consumers scared out of their wits, and a collapsing financial system are all challenges that will take a massive amount of time and resources to overcome. His victory speech in November gave us a glimpse of his first efforts to manage expectations when he said, "We may not get there in one year or even one term." However, he has made it clear that the economy will take first priority.
So, while a "credit card bill of rights" and a universal credit card rating system would be nice to have by 2012, I'm not so sure these items from Obama's platform will receive as much attention as we would like. Only time will tell.