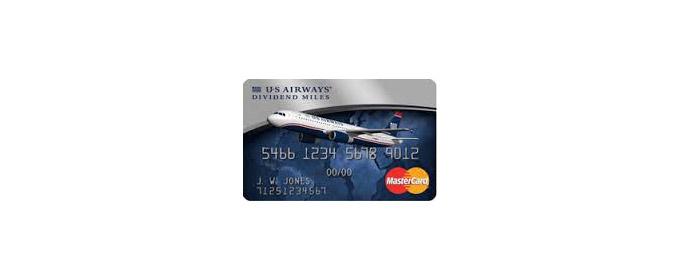 Update: This offer may have changed since this article was published. However, you can check out the The US Airways Premier World MasterCard® page for the most up-to-date card details.
The US Airways Premier World MasterCard® offer debuted today, and the result is an upgrade that puts this airline miles card on to our list of the 5 best travel credit card offers available right now.
First, there's the fact that the new zero interest offer now applies to balance transfers AND new purchases for 12 months (the previous offer applied to balance transfers only, albeit for 15 months). Like the Premier Miles & More World MasterCard that we talked about earlier this week, this is one of the few airline miles credit cards available that includes zero interest on both balance transfers and purchases. 
From there, the rest of the offer is mostly unchanged (which is a good thing). Cardholders earn 30,000 bonus miles just for making their first purchase, and can earn one mile per dollar transferred - up to an additional 10,000 miles - when they make a balance transfer to this card in the first 90 days after account opening. 
The initial 30,000 bonus miles is a nice touch, since award travel flights can be booked starting at 20,000 bonus miles. There are also all kinds of loyalty perks , including Zone 2 boarding on US Airways flights, annual companion certificate good for up to 2 companion tickets at $99 each (plus taxes and fees), first class check-in and more. 
Overall, this is a nice upgrade to an already above-average airline miles card, and one that vaults into our current top 5 of the best airline credit cards available today.

US Airways Premier World MasterCard® - Zero interest for 12 months
Click the "Apply" button to the left for complete details on what this Barclaycard can do for you.