Citi® Platinum Select®/AAdvantage® Visa Signature® Card: 30,000 Sign-up Bonus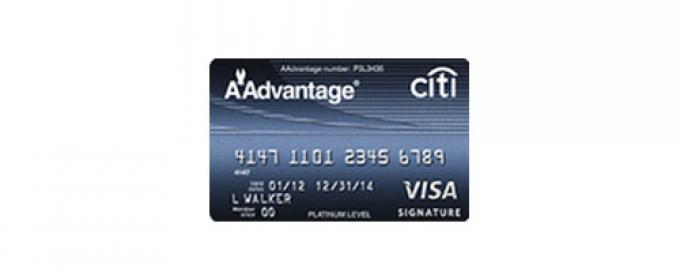 f you already fly American a lot or are simply on the hunt for another lucrative sign-up bonus to take advantage of this year, here's why you should check out Citi's new offer: Top 5 Things We Like About the New Citi AAdvantage Card
Earn 30,000 American Airlines AAdvantage® bonus miles after $1,000 in purchases within the first 3 months of cardmembership*
The annual fee is waived for the first year.
Earn a $100 American Airlines Flight Discount every cardmembership year with qualifying purchases and cardmembership renewal*
Priority Boarding with Group 1 privileges* and 25% savings on eligible in-flight purchases*
Earn 10% of your redeemed AAdvantage® miles back - up to 10,000 AAdvantage® miles each calendar year*
Like any airline miles credit card, it's not the perfect card offer. Here are the biggest negatives that stood out after our initial review:
What We Don't Like
You'll still have to pay foreign transaction fees.
The annual fee after the first year is pretty steep at $95.
In spite of the negatives, if you meet all of the spending and redemption requirements during your first year, you could bank about $500 in rewards without paying an annual fee. That alone should make choosing this card pretty much a no-brainer for anyone who is already a frequent flier with American Airlines. And even if you don't fly American often, at least you can bank some free miles and then take a year to try out the card before you have to make a final decision and pay the annual fee. If this sounds like a good fit for your needs, check out our complete review of the Citi AAdvantage Visa Signature Card and consider applying for yours today.