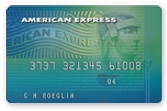 There's no doubt you felt some pain at the pump this weekend if you hit the road for a 4th of July getaway. With the national average for a gallon of regular gas hovering around $3.57, even Prius owners can be overheard complaining about gas prices these days. But the big question is where will prices head the remainder of the year? While no one really knows, I think it's safe to say we'll all be better off if we seek ways to limit our gas consumption and prepare for higher prices to stick around permanently. I've had several friends completely ditch their cars this year in exchange for bikes, but I also live in a city that makes this switch fairly easy. Even without a bike, you can get around just fine in Seattle on foot and public transportation. For many though, ditching their cars just isn't a feasible option, so we turn to gas rebate credit cards as an excellent way to at least ease some of the pain at the pump. If you're on the hunt for the best gas credit cards, here's my pick for the one card that truly stands out among the rest:
This is a must-have credit card for Costco members. It doesn't really make any sense to use something else. Your Costco membership covers the annual fee, and this is the only card on the market that offers 3% cash back on all gas purchases up to $3,000 per year (1% thereafter). That alone definitely makes it the best gas credit card available. In addition, you'll earn 3% cash back on restaurant purchases, 2% on travel, and 1% cash back on all other purchases. If you can qualify for the business version of the card, the gas rebate even bumps up to 4%, which is a nice added perk. If you're not a Costco member and you don't think your annual spend would be enough to make the annual fee worth it, you may want to check out the Amex Blue Cash card instead. While it only offers 2% cash back on gas, there's also no annual fee and no limit on the amount of cash back you can earn. Do you use either of these cards?  If so, share your thoughts in the comments below. We'd love to hear them. Disclaimer: This content is not provided or commissioned by American Express. Opinions expressed here are author's alone, not those of American Express, and have not been reviewed, approved or otherwise endorsed by American Express. This site may be compensated through American Express Affiliate Program.
Disclaimer: This content is not provided or commissioned by the company whose products are featured on this site. Any opinions, analyses, reviews or evaluations provided here are those of the author's alone, and have not been reviewed, approved or otherwise endorsed by the Advertiser. This site may be compensated through the Advertiser's affiliate programs.